… but beware of Wills! The Willis dance men to their death in "Giselle."
Happy Halloween To Our US Friends!
Watch this short video, yet real treat (no ticks), of Giselle with the Paris Opera Ballet.
Happy Halloween To Our US Friends!
The character of "Giselle" is ballet's Wonder Woman, the waif transformed into lifesaving hero. She's innocent and frail to a fault, until she's pushed. Then she becomes the defender of the endangered, the nemesis of all evildoers.

The second act is what makes the piece. Enter the Willis, the spirits of women done wrong who attempt to make Albrecht dance to his own death. Giselle's forgiveness, and fancy footwork, saves his skin.

Read Fine Arts Critic for The Denver Post, Ray Mark Rinaldi's full article: "Colorado Ballet's 'Giselle' Review: Angry Women Find Revenge and Romance for more on this wonderful ballet by another ballet company.
Thanks to Chaîne de Dianoukaa for sharing this video!
Happy Halloween To Our US Friends!
If you happen to be in the Bay Area and you're looking to spend a spooky Halloween while saving big time and supporting the San Francisco Ballet, click on the link below to attend their Giselle performance Halloween night:
SCARY GOOD DEAL: 31% off tickets to Giselle, via our mobile site and app today only!

Get your promo code before midnight at http://www.sfballetblog.org/scary-good-halloween-deal

Like them at their Facebook page here.
Let Us Give You VIP Treatment.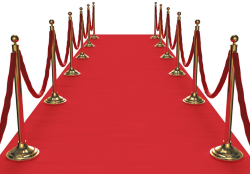 When you are on the VIP list, we send you one email a week with all the best articles, videos and news about the beautiful world of ballet. You will also discover great new ballet photographers - and learn from some of the finest ballet teachers in the world. Join us - just enter your best email address below.