Tonight I'm sharing a heartwarming film of three girls who follow their dreams: to act, to dance ballet and to fly.
Thursday at The Theater: Ballet Shoes [Film]
Ballet Shoes, the film, is based on Noel Streatfeild's children's book.
Ballet Shoes: a story of three children on the stage is a children's novel by Noel Streatfeild, published by Dent in 1936. It was her first book for children and it inaugurated the "Shoes" series (1936 to 1962) that has been popular worldwide.


Streatfeild and Ballet Shoes were a commended runner up for the inaugural Carnegie Medal from the Library Association, recognising the year's best British children's book by a British subject. She won the Medal for the third novel in the series, The Circus Is Coming, also published as Circus Shoes.

You can read more at wikipedia.org.
Thursday at The Theater: Ballet Shoes [Film]
The story takes place in England in the early 1900′s. Three orphaned girls are brought together to live with Great Uncle Matthew, played by Richard Griffiths. Yes, he also played Harry Potter's Uncle!
As they grow, Pauline (played by Emma Watson), Petrova and Posy Fossil agree to make something of their lives. Find out which of the three dreams of becoming a famous ballerina!
Video, courtesy of Meli Nunez.
Thursday at The Theater: Ballet Shoes [Film]
Ballet Shoes was released in 2007, directed by Sandra Golbacher, produced by Piers Wenger, Michele Buck, Damien Timmer, Patrick Spence and Heidi Thomas. Music by Kevin Sargent.
If you've enjoyed the movie, you might like to read the book too. Here's the book version of this film.
Did you enjoy the film? If so, why not share it with your friends? Just click the "Share" button below and spread the joy of these three young girls with big stage dreams! Thanks.
Fun fact:
Noel Streatfeild was recommended by Meg Ryan's character in the 1998 film You've Got Mail.
Let Us Give You VIP Treatment.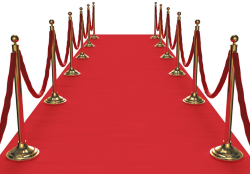 When you are on the VIP list, we send you one email a week with all the best articles, videos and news about the beautiful world of ballet. You will also discover great new ballet photographers - and learn from some of the finest ballet teachers in the world. Join us - just enter your best email address below.