Today, Arthur Mitchell turns 80. Happy birthday Mr. Mitchell!
Arthur Mitchell (born March 27, 1934) is an African-American dancer and choreographer who created a training school and the first African-American classical ballet company,Dance Theatre of Harlem.

Among other awards, Mitchell has been recognized as a MacArthur Fellow, inducted into the National Museum of Dance's Mr. & Mrs. Cornelius Vanderbilt Whitney Hall of Fame, and has received the United States National Medal of Arts and a Fletcher Foundation fellowship.

In addition, Mitchell has received honorary doctorates from numerous leading universities, as well as awards from the City of New York and community organizations.

For additional information, please visit wikipedia.org.
Happy Birthday to Arthur Mitchell
Diana Adams and Arthur Mitchell in George Balanchine's "Agon" (1957). Adams and Mitchell danced the premiere for the New York City Ballet on December 1, 1957.
Thanks to NeryssaPaige for uploading this video to YouTube.
Happy Birthday to Arthur Mitchell
Help celebrate Mr. Mitchell's birthday by sharing this post with your friends. Thanks!
For more on the life of Arthur Mitchell, visit the link: An Evening With Arthur Mitchell.
Let Us Give You VIP Treatment.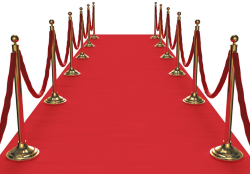 When you are on the VIP list, we send you one email a week with all the best articles, videos and news about the beautiful world of ballet. You will also discover great new ballet photographers - and learn from some of the finest ballet teachers in the world. Join us - just enter your best email address below.