The Nutcracker is a ballet for and about children. The heroine of the ballet is a little girl named Clara who receives a magical gift and sets out on a transformational journey.
The Houston Ballet Kids Tell The Story of Nutcracker
147 Houston area youth appear in Houston Ballet's production of The Nutcracker. In this video, they share their own charming interpretation of just how the beloved story unfolds.
Houston Ballet's performances of Ben Stevenson's spectacular staging of The Nutcrackercontinue through Sunday, December 29 at 2:00 pm at Wortham Theater Center in downtown Houston. Save money at discounted performances of The Nutcracker on December 18-19 and Friday, Dec. 27!
Please visit Houston Ballet's website here.
The Houston Ballet Kids Tell The Story of Nutcracker
There you have it. Kids' perspectives are so much more interesting and exciting than adults'. If you have a child in your family, remember to take him or her to the nearest Nutcracker production in your area. You'll be giving them the gift of imagination and creativity.
Happy Holidays from Classical Ballet News and Romy Macias to you!
Let Us Give You VIP Treatment.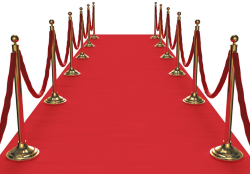 When you are on the VIP list, we send you one email a week with all the best articles, videos and news about the beautiful world of ballet. You will also discover great new ballet photographers - and learn from some of the finest ballet teachers in the world. Join us - just enter your best email address below.