Why I Love/Hate My Pointe Shoes
If you're just starting to train on pointe or if you're a seasoned ballerina, you'll enjoy this video where Romy tackles three questions:
1. How did Pointe Shoes appear in ballet?
2. What don't you like about pointe shoes?
3. And what do you LOVE about dancing on pointe?
Why I Love/Hate My Pointe Shoes
I'm sure you'll relate to some of the experiences I share in the video below.
Make sure to share your own in the comment box below!
Source of video at YouTube.
Why I Love/Hate My Pointe Shoes
Here are a few links where you can learn more on Marie Taglioni and the evolution of the pointe shoe.
Let Us Give You VIP Treatment.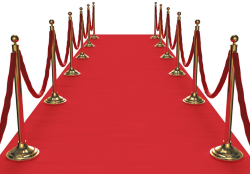 When you are on the VIP list, we send you one email a week with all the best articles, videos and news about the beautiful world of ballet. You will also discover great new ballet photographers - and learn from some of the finest ballet teachers in the world. Join us - just enter your best email address below.